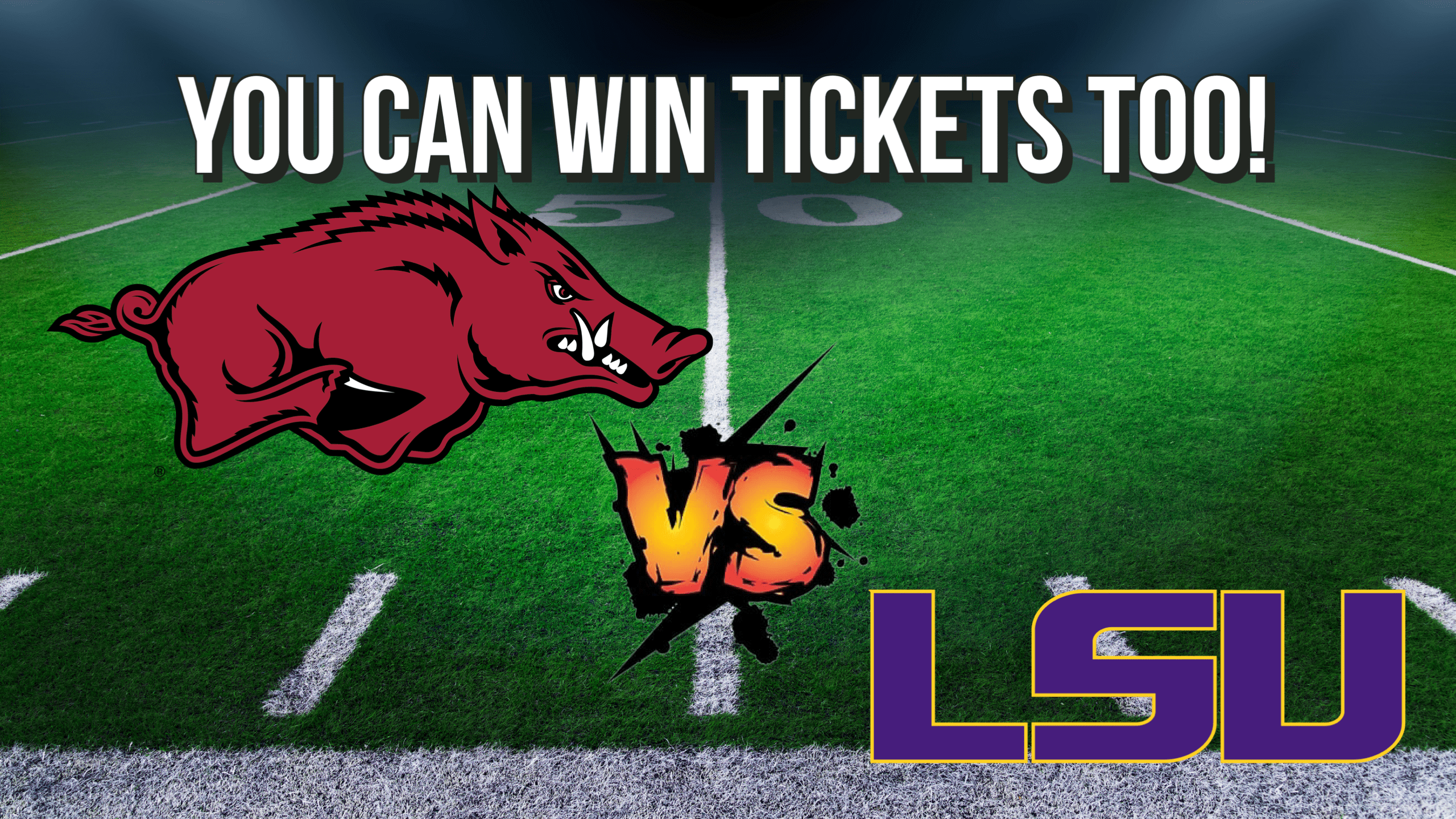 My Country Y107 wants to send you to see the Razorbacks take on LSU.
Watch the Razorbacks beat the hell out of LSU. The only way to win is in store registration at our sponsor locations during regular business hours, hurry! Get signed up at:
C2 Powersports: 650 Dave Ward Dr, Conway, AR 72034
WOO PIG!